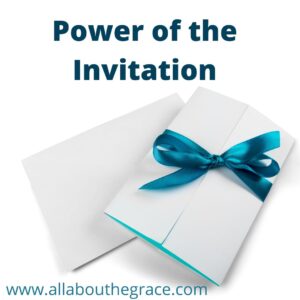 THE POWER OF THE INVITATION 
CINDY WOODS AND CATHARINE DIEHR TALK WITH FAITH IN ACTION CO HOSTS, BRIGID AYER AND JIM GANLEY ABOUT THEIR RE-VERSION, CONVERSION, AND AN OUTREACH MINISTRY AIMED AT INVITING AND BRINGING NON-CATHOLICS INTO THE FAITH. OUR GUESTS ARE FROM LITTLE FLOWER PARISH, INDIANAPOLIS.  FOR DETAILS THE PHONE NUMBER IS 317-501-0060.
Click the play button below to listen.