Tag Archives:
Catholic culture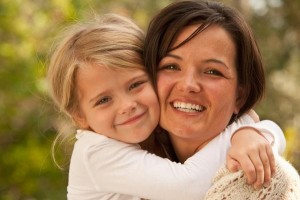 Seven ways to keep your child's Godparents in the loop and praying for your child.
By: Brigid Curtis Ayer
After the baptismal dress is put away and the thank you notes are written, it is all too easy for our children's Godparents to drift off into the distance. As cradle Catholics ourselves, my husband and I wanted our children's relationship with their Godparents to be one that is active and spiritual, rather than just a formality of the baptismal rite.  We wanted our children's Godparents to be a regular part of our life and that of our children's—particularly their spiritual life. So we decided to take the "Godparent initiative". Here are seven simple ways we use to keep our children's Godparents in the loop and praying for them.
Send photos—regularly. Whether you live close by your child's Godparents or not is no excuse for neglecting to send photos. With today's technology, a quick snap of a pic on your smart phone, can be sent as an attachment on a text or social media in a flash. This is a good way to keep them apprised of your child's activities and to thank them for their prayers.
Regular visits—Make regular visits a priority. Three of our two children's Godparents are within 20 miles, but if something is not on my "to do" list, it usually doesn't get done. A simple call will do, or a drop-in visit can sometimes work. My daughter's Godfather is a priest at a nearby parish. We will take a few minutes to drop by to say "hello" on the way to parish's library. He says how nice it is to get a quick break to see his little Goddaughter. This three to five minute visit is time well spent for everyone. Since the parish also has a perpetual adoration chapel, we make a visit to Jesus too—an extra bonus!!
Attend Mass together with Godparents. My husband and I try to do is to attend Mass together with our children's Godparents monthly. We have the luxury of being in the same parish with two of our children's Godparents so we make a point of sitting together. If distance is a problem, perhaps designate two Holy Days a year and add it to the calendar. I can say from experience, with little ones (a daughter who is 3-years old and a son at 15 months) it's nice to have the extra hands at
Pray for Godparents as regular part of bedtime prayers. My husband does bedtime duty which includes our night-time prayers. Every night in addition to the "Now I Lay Me Down to Sleep" prayer, the "Hail Mary" and "Our Father" prayers when we get the to "God Bless…" part, we include the Godparents and say them by name.
Display a photo of Godparents by your child's bed. We have a photo by each of our children's beds of their Godparents along with the child which we took at their baptism. Every so often we talk about their Baptism and about how their Godparents are to help them to live-out their Catholic faith.
Send snailmail, email, or texts to your child's Godparent. Feast days are ideal way to start. One of our child's Godfather's is Tim. So on the Feast Day of St. Timothy, our son Joseph sends Tim a "Happy Feast Day" card. Mother's and Father's Day cards have also been a hit. After all, they are your children's other spiritual parents. When we make a visit to the adoration chapel, we send a card saying that we prayed for them in the chapel. Another favorite card of mine to send is Valentines. We usually do the homemade kind and I have found it is really makes a difference. My daughter's Godfather is a priest and my son's Godmother is a religious sister. We tend to forget our religious when it comes to Valentines, so I think it makes it extra special to let them know how much they are loved, prayed for and thought of on Valentines Day.
Hold an Annual Baptism/Birthday party. Most celebrate their child's biological birthday, but I thought why not celebrate the baptismal date too. We began this tradition and it is the perfect opportunity to reconnect with Godparents. No gifts necessary, but it makes for a fun gathering of family, friends and most importantly your child's Godparents. It's also a prime opportunity to get some more photos for the bedroom walls!!!
I find when we treat our children's Godparents as the spiritual parents of our children; they feel a sense of connectedness, importance and responsibility. They want to fulfill the commitment they made at the child's baptism. Staying connected is a joint responsibility, but we want to do our part to keep the prayer and communication going. All relationships take work, but this is one we think is worth the time not only for the benefits to our children now, but for the eternal benefits later.