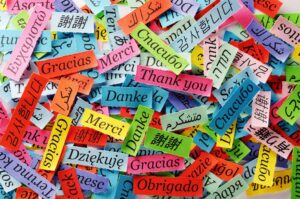 Jesus promises to send the Holy Spirit to guide the Church through out time. "I have much more to tell you, but you cannot bear it now. When he comes, the Spirit of truth, he will guide you to all truth." ( JOHN 16:12-15)
Since Jesus is the Son is God, it is impossible for us adequately to interpret him through our own powers of perception. We require a divine translator through which the speech of the Father is to be understood. This translator or "advocate" we call the Holy Spirit.
Jesus words are profound, for they speak, not only of the inner life of God, but of the central dynamic of the Church's life. The Father indeed spoke the fullness of his life, being, and truth in the Son.
You can also connect with Jesus and the Father with the help of the great translator, the Holy Spirit.
Come Holy Spirit, Fill our hearts with your love. Help us to know you, to know Jesus and the Father. Open our hearts and minds to the truth that God wants to reveal to us today and everyday going forward. Amen.
(Note: This teaching was adapted from Bishop Robert Barron daily Gospel reflection. The prayer above is original.)