Tag Archives:
religious liberty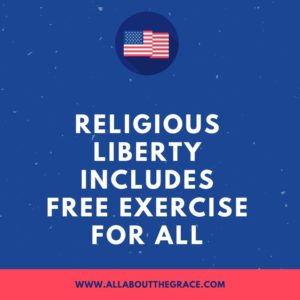 Attorney James Bopp Jr, constitutional law expert, talks with Faith In Action co-hosts, Jim Ganley and Brigid Ayer about Religious Liberty and Indiana's Religious Freedom Restoration Act (RFRA) "FIX" and the litigation of the legislation.  To connect with Bopp Law Firm, the webpage is www.bopplaw.com  For details about Religious Liberty, the United States Catholic Conference of Bishops has a resource at www.usccb.org/issues-and-action/religious-liberty/
To hear the interview CLICK HERE
(Photos provided by Mike Fender)
All About The Grace Editor
Christmas spirit is in the air! Members of the Knightstown town council decided to reverse their decision to remove a cross from atop their Christmas tree.
The situation originated when a local man felt the cross placed on top of the town's Christmas tree on public property violated the U. S. Constitution's Establishment Clause. CLICK HERE for more details on the challenge.